Sativa - The First Harvest EP
Image: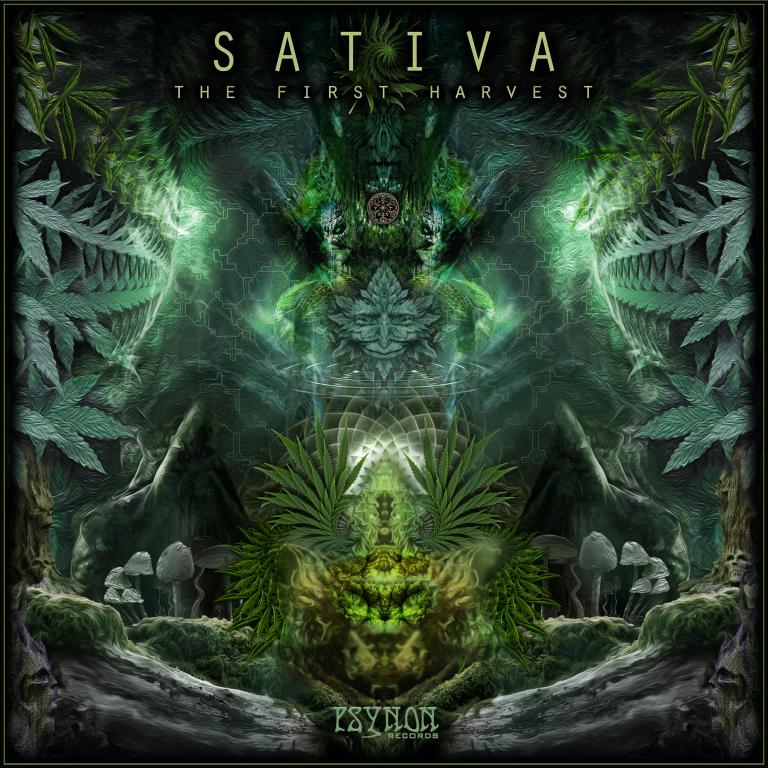 FREE DOWNLOAD FROM OUR Bandcamp page
The First Harvest is the debut EP from French producer Sativa - Psynon records .
In the past four years he managed to create a musical universe in constant expansion, that gathers the multitude of sounds that you will be able to experience in his EP.
It takes place in an extra-dimensional growing forest which combines numerical, mechanical and many other kinds of strange leads. Dark atmospheres that bounce form side to side, allowing the creatures of the forest to have their voices heard in this psychedelic conversation. Upbeat but deep and groovy bass lines together with arpeggiated leads that talk around you and acoustic drums with a touch of reverb and delay, give a three dimensional effect to the tracks!
At a constant speed of 150bpm it will guide you through the strange places of the night, to experiment with a new kind of communication with beings from other dimensions.
The First Harvest EP is an incredibly uplifting cerebral high that is suitable for every dance floor !
1. Bing Bong Shivaya
2. Original Mechanics
3. From the 7th
4. Gnomo
For bookings please contact: bookings@psynonrecords.com
www.psynonrecords.com
www.facebook.com/psynonrecords
© PSYNON RECORDS 2017
ALL RIGHTS RESERVED
- All tracks written and produced by Hugo Maume
- Mastered by PetranMusic @ Echology Studio
- Artwork by GeoMatrix Design