Whichdoctor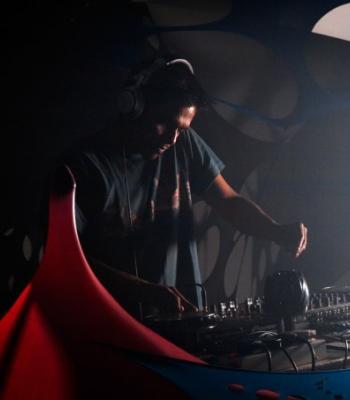 DJ Whichdoctor is Rahul Albuquerque from London, UK.
He is also founder and owner of Psynon Records and also a label DJ. He was greatly influenced by Rock and Psychedelia in his early years. While growing up in India he went to his first Goa rave party in 1992 and since then has fallen in love with Psychedelic Trance Scene.
Whichdoctor moved to the UK in 1999 and started DJing in 2003 after going to many underground parties in London and having the urge to explore his own musical interests. In May 2007, Whichdoctor got together with his close friends in London Harmonic Rebel, DJ Vert3x, DJ Jibba (all now part of Psynon Records) & Glen Logic (Label DJ at Bom Shanka Music) to start Psynon, a party organisation crew.
In early 2011 he got together with DJ Jibba to start Psynon Records to promote underground psychedelic trance music. The label has grown over the years to be one of the more well known labels in the UK and Europe.
Over the past 11 years, Whichdoctor has played at number of parties in the UK, Europe and of course India and Goa. His music is mainly night time trippy psychedelic trance that is underground, dark and bouncy but highly danceable!
For booking please contact bookings@psynonrecords.com