Ohmny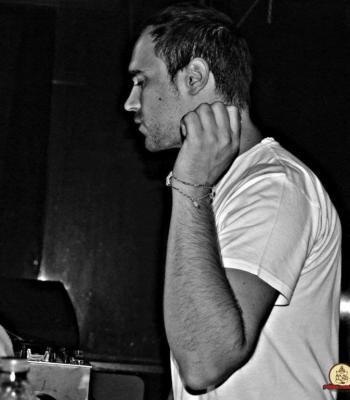 Ohmny is the solo project of Helder Gonçalves from the Leiria district in Portugal.
Helder began his musical studies at age 13 and soon after joined a local band playing the saxophone. In 2005 he attended his first psytrance party and his love for this electronic music and party scene grew rapidly. Being a regular raver inspired him to start composing psychedelic music and after many experiments and hours of sonic research in the studio writing music, he has finally found his style and his creativity has started to flow.
His musical influences are varied with artists like Sionnach, Arjuna, Harmonic Rebel, Fagins Reject, Elowinz and Jump Street to name a few.
Like his music taste, his own productions have both Twilight and Forest influences. His sound is characterised with deep basslines and low frequencies inside bold and dark atmospheres ranging from 148 to 155 bpm creating that perfect forest setting.
Not new to the scene, Ohmny has already released a 5 track EP called Extraphysical Dimenion with Visionary Shamanics Records. In late 2016 Ohmny got signed to Psynon Records and dedicates all his time to his productions working on his upcoming EP. He hopes that his music can inspire people with his good energy and psychedelic vibes!