MellonSkop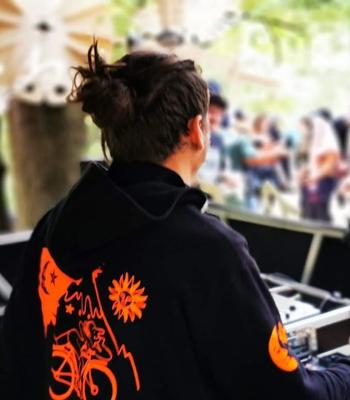 Mellonskop started out his career in djing back in 2015, in his home town Durban South Africa. His passion for psytrance has lead him to play gigs far and wide, from festivals in South Africa like Tswaing Crater Gathering, Vortex festival, Positive Vibrations, Playground , Frequency ,Freaky forest, Moonstomp and Cosmic Community to name a few.
Since moving to the UK Mellonskop has played at various London Underground Parties he has also recently just landed on the international circuit and has played gigs in Spain and Ireland, as well as been booked to play in New Zealand. He sticks to his sound which is mostly psychedelic! Recently signed to Psynon records Mellonskop is fast becoming a force to be reckoned with.
Mellonskop is also the founder of Urban Tribe productions based in the UK, and is the owner of the mighty Metamorphosis event held in Haywards Heath (UK). His commitment to all things psychedelic is clear and his intentions to share it through he speakers are real!!
https://www.facebook.com/profile.php?id=100057559235575
https://soundcloud.com/mellonskop
For booking please contact bookings@psynonrecords.com